COURTNEY PARK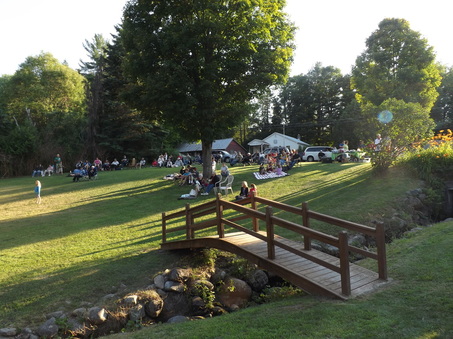 In 2013, the pond in Courtney Park was deteriorating and becoming difficult to maintain. The Town Board was looking for options, and Steve McNally consulted with resident Steve Colletti on the feasibility of maintaining the pond going forward. Steve Colletti designed the current pond area, and generously donated both labor and materials to the Town to assist the Parks employees. Diane Colletti of It's About Thyme created the garden space around the pond, also generously donating plants, time and labor. With the pond revitalization underway, Steve McNally had the idea to take advantage of the natural amphitheater shape of the park and had Parks employee Robert Kohrman make changes to an existing trailer to create a portable stage. The stage was completed, and the Courtney Park Summer Concerts were started in June of 2015, with one concert in each of June, July and August. In our Bicentennial year we added an additional concert on the Sunday after Minerva Day, and we have been continuing that tradition. The concerts are paid for by the Town of Minerva, and starting in 2017, the Town of Minerva have applied and been granted with a grant from the Essex County Arts Council Cultural Assistance Program.
---
---
CONCERTS IN THE PARK – 2021
Wednesday, June 16: ERNIE SITES & TOM VOLCHECK
in Courtney Park 6:30-8:30 PM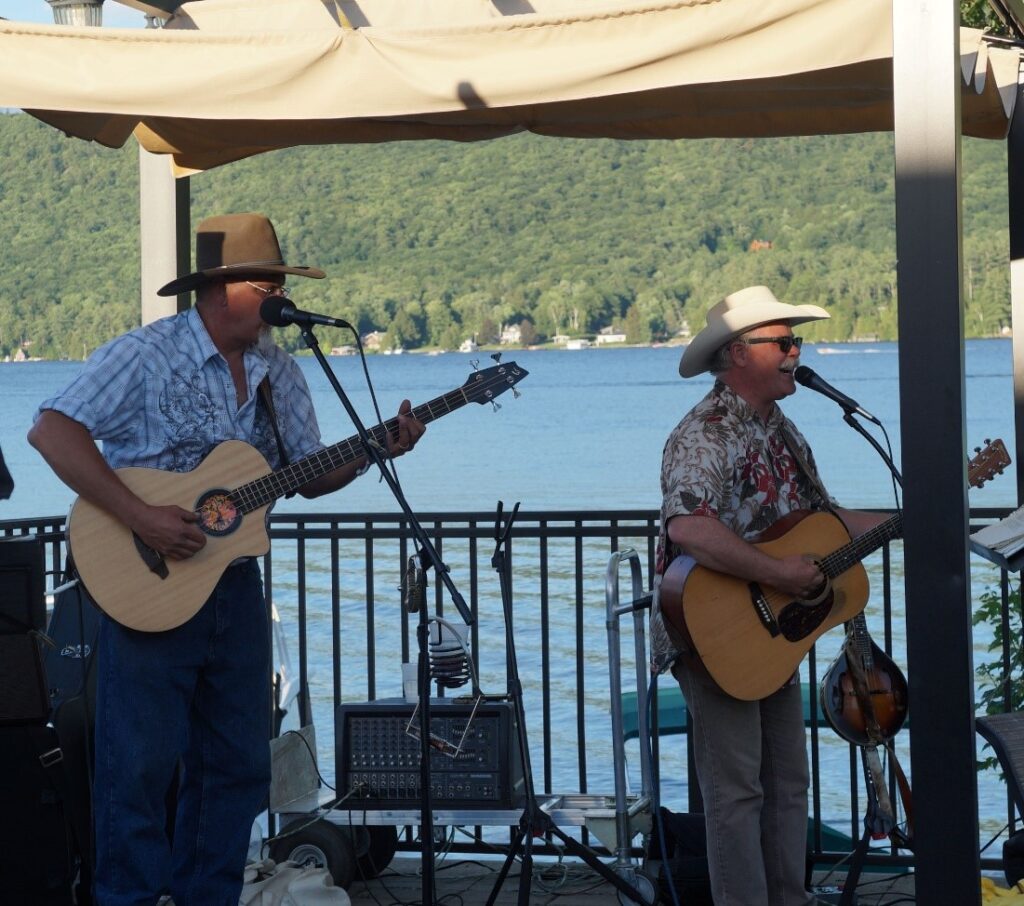 ---
---
Saturday, July 3: GREGSON BROTHERS
at Donnelly Beach (Minerva Day) 6:30-8:00 PM
---
---
Sunday, July 4: FINGERDIDDLE
in Courtney Park 6:30-8:30 PM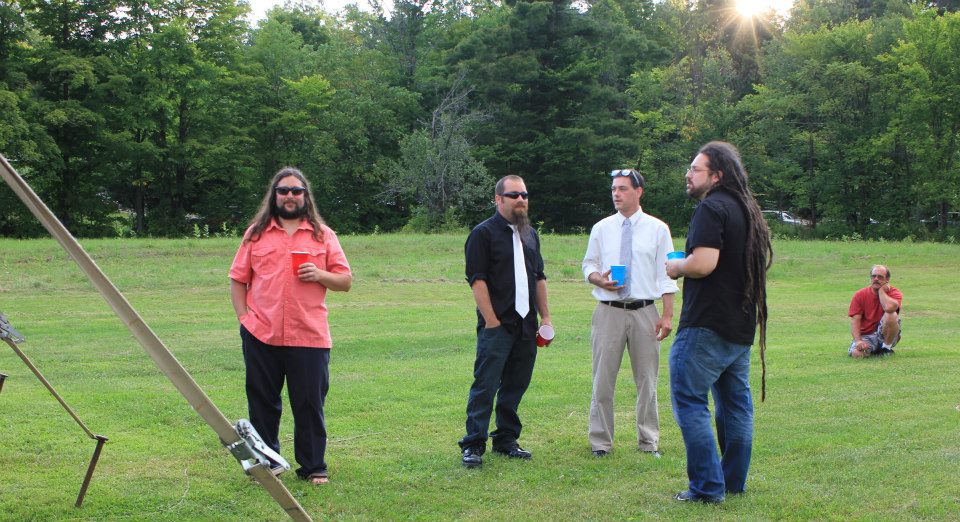 ---
---
Wednesday July 21: NORTHERN EXPOSURE (formerly Blonde Roots)
in Courtney Park 6:30-8:30 PM
Follow Northern Exposure on Facebook: https://www.facebook.com/northernexposuremusic/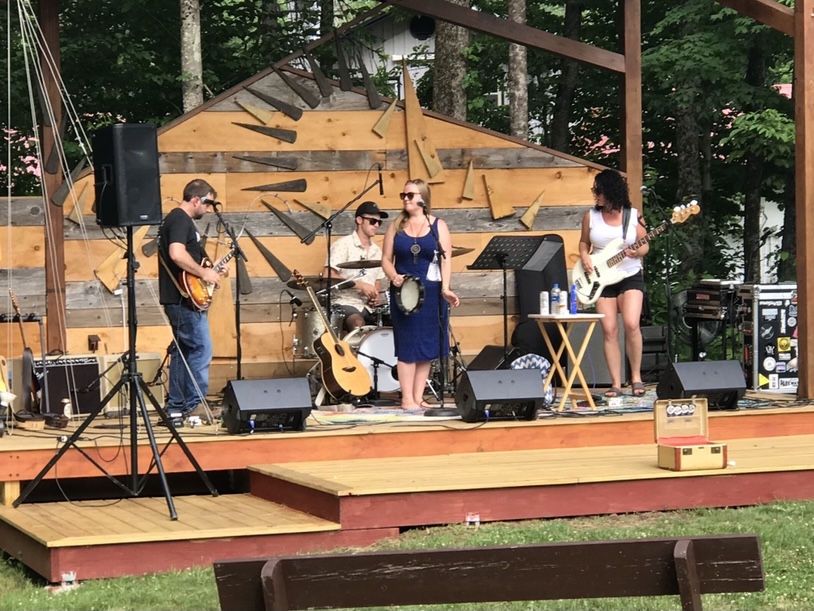 ---
---
Wednesday, August 18: MIKE DERRICO & ROBERT ARONSTEIN
in Courtney Park 6:00-8:00 PM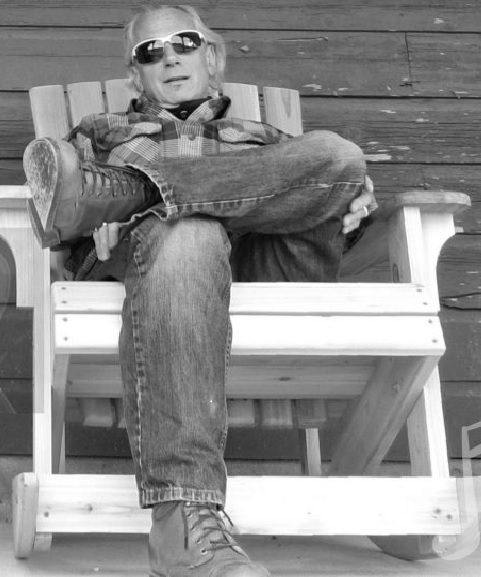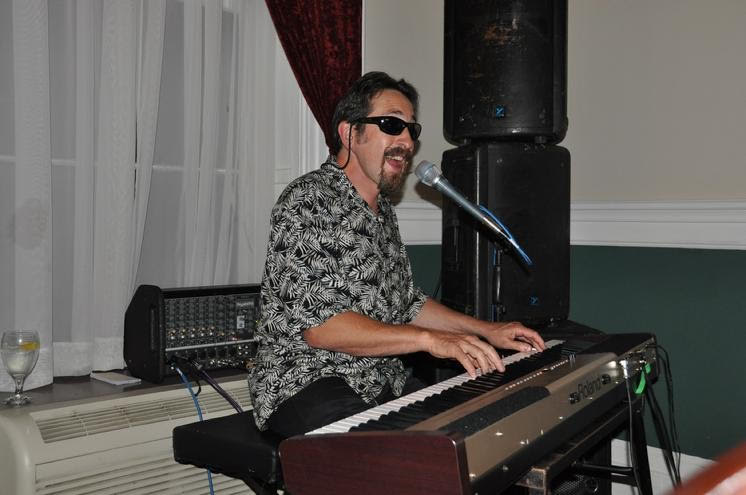 ---
---
ABOUT OUR PERFORMERS:
---
---
Ernie Sites and Tom Volcheck
Ernie Sites of Wendell, Idaho, is an honest-to-goodness, ranch-raised, former rodeo cowboy who has traveled around the nation with his songs, poems, stories, trick roping and yodeling. Cowboy Ernie has recorded a slew of albums covering the gamut of Western Music. He is a founding member of the Western Music Association, and has been televised on CBS, PBS, TNN, BBC and Good Morning, America. Some of the artists Ernie Sites has worked with include Mo Bandy, Bonnie Raitt, John Anderson, John Michael Montgomery, Roy Rogers, Gene Autry, and nationally acclaimed cowboy poets Baxter Black and Waddie Mitchell.
Tom Volcheck is certainly no stranger to the Adirondacks of NY. As a little boy he watched the patrons of Chucks' Foxxlair Tavern pick out tunes on his pops old guitar and realized playing music was for him. Tom quickly went from campfire singalongs to making a buck or two, then taking his love of performance across the country and overseas to Europe. His first Album "All by Myself" was released on cassette tape with 300 copies made. These tunes from 1988 are still sung and admired by the locals who inspired them, to include, the popular ""My Little Boy". The "Adirdical Blue" CD soon followed capturing a new audience. A third solo album is planned shortly.
Ernie and Tom met at a mutual friends' bonfire playing and singing the old tunes and modern favorites with a quirky, fun, exhilarating, twist on performance. They share a love of entertainment and the stage show brings that to everyone in attendance. Ernie and Tom love to mix and match instruments during their show, from Bass to six string guitars, mandolin, harmonica and maybe ever kazoo! They have become great friends and musical partners. You will leave with a smile on your face and a "Howdy" to all you meet.
---
---
Northern Exposure
Northern Exposure began 15 years ago as a duo/trio called "The Blonde Roots". Over the course of the journey we've had the pleasure of playing with many talented musicians, and have grown into a 4-5 piece band that is now known as Northern Exposure. Playing current and old rock, blues, funk, and fun jams to get any crowd up on their feet dancing!
Members include (but not limited to)
Stephanie Palmateer, lead vocals/guitar
Martina Svrchek, Bass/Vocals
Jeff Madden, Lead guitar/Vocals
Peter Morehouse, Drums/Keyboard/Guitar/Vocals
---
---
Robert Aronstein and Mike Derrico
Robert Aronstein has been performing in the New York State Capital District for the past 38 years. Currently, he gives solo performances on piano and as a pianist/vocalist; leads jazz duos, trios, and quartets featuring many of the areas finest jazz musicians; and can provide solo piano music or a band tailored to any cocktail hour, party or event. Rob teaches Instrumental Band, Jazz Band, and Guitar at Oneida Middle School in Schenectady, NY, grades 6-8, and is an adjunct at The College of Saint Rose teaching Music Technology. Rob was named the Schenectady City School District Teacher of the Year in 2014.
Mike Derrico was born into a very musical family. His father Pete was a professional musician and passed this gift down to his son. In fact, when Pete was asked what Mike's first word was, he insists that it was "Guitar".
Mike has studied and performed internationally. He has played on numerous jingles and soundtracks. When asked about other's who have influenced or guided his musical journey, Mike says that in regards to guitar, there are two people who come to mind. Gary "The Shark" Howard (Gary co-wrote the hit "The Bud That Killed Elvis") has helped Mike with his tone and his life rig set-up. Mike says "Gary is a monster player. And his blues licks are 'da bomb'".
Mike also studied intensively with Ron "3-fret" Paone. Mike was the only guitar student that 3-fret accepted. His 3-fret method has helped Mike with his technique, phrasing and composition. Unfortunately, Ron is no longer teaching and has pursued another career. Mike continues to teach his "3-fret method" privately and is really enjoying playing with The Tick Brothers. "All of my efforts are paying off".
---
---